August is always a bittersweet time for me. In July, you can still fool yourself into thinking that autumn is forever away, but the nights have been getting chilly enough for me to pull my duvet out of storage (our weather has been so schizophrenic this season – its troubling) and my mind can't help but turn to a sewing plan for the cool to come. I have one last very, very, very special project to make of the lightest, floatiest, summeriest silk, but after that, I think it's time to get serious about the season change.
Which brings me to the anorak. I've been pining for one ever since I started seeing those fashionable birds of the street style set throw them over sparkly mini dresses and worn tees alike. I want a slouchy, soft khaki jacket that will transition me gracefully into that which shall not yet be named. In my blog roll today I saw a link to an Australian pattern company and discovered this jacket. It's exactly what I had in mind.
How have I not heard of this company before? It's called
Style Arc
. Does anyone have experience using their patterns before? I don't think they are available outside of Oz so I'm sure shipping would be a ginormous. Can someone let me know if their patterns are of sufficient quality to justify the cost?
Otherwise, Burda has a few options as well.
This one is okay but it's maybe too "army" for what I had in mind.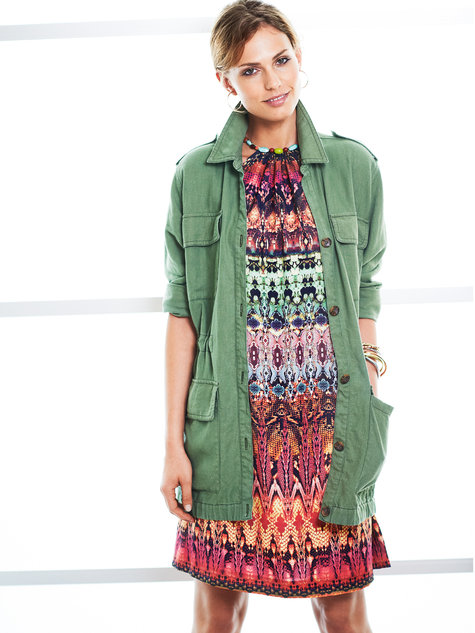 This one looks great in the "styled" photo, but doesn't hold up for me in the shot of the jacket alone: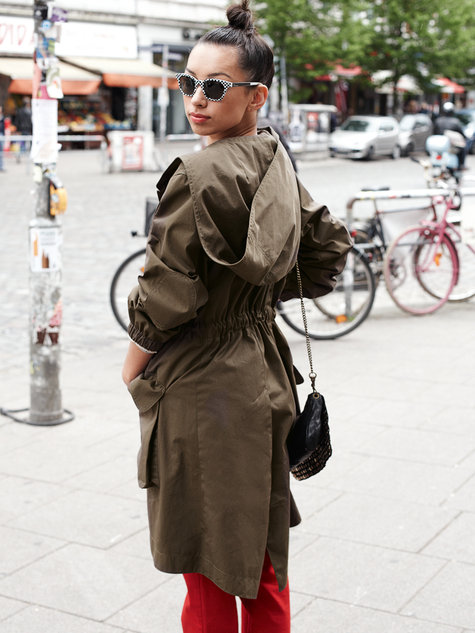 Ultimately it's all contingent on me finding the perfect shade of cotton twill. I had a hard time finding a similar fabric when I made my sleeveless Victoria blazer in June. Maybe I'll have more luck in New York this fall?!